Bamboo Expanding Stranding Machine
Item No.: MZKP-N1
bamboo expanding & stranding machine
making big size bamboo into strandeded strips
INQUIRY
Description Bamboo Stranded Effect
MZKP-N1 BAMBOO EXPANDING AND STRANDING MACHINE
It is a new kind of machine for strand woven furniture boards raw material making. It is applicated in strand woven bamboo industry.
Feeding the 1/4, 1/3, 1/2 raw bamboo into this machine and you get
fully stranded bamboo strips.
Milling Blade Size: 90*180mm
Blade Equipped: 4 PCS
Iron Teeth Feeding Roller Spec.
120*45mm (4 pcs)

​
MZKP-N1 BAMBOO EXPANDING AND STRANDING MACHINE (LATEST DESIGN)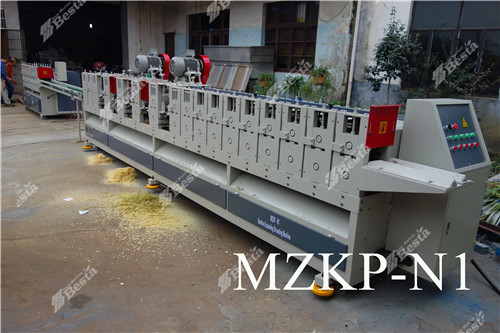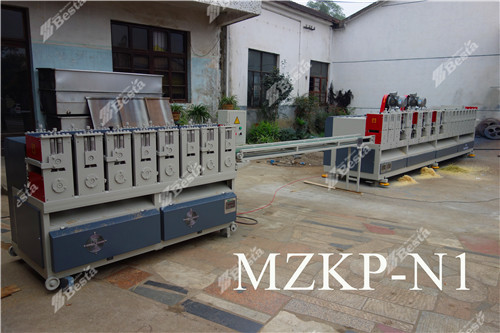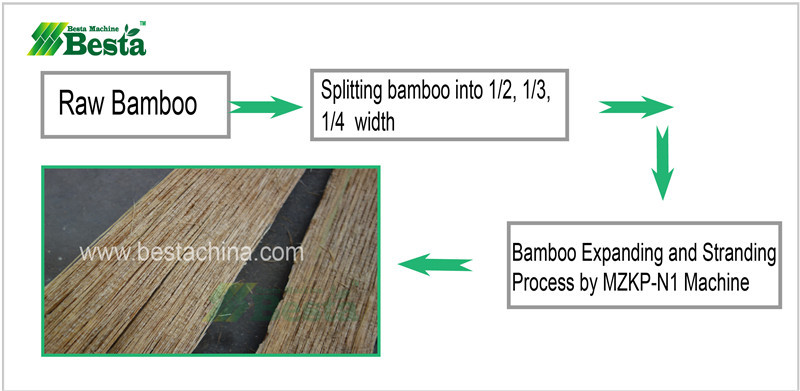 MZKP-N1 TECHNICAL DATA
NAME: MZKP-N1 BIG BAMBOO EXPANDING AND STRANDING MACHINE
Application :Strand woven bamboo board making, strand woven bamboo flooring making
Brand: BESTA MACHINE
Total Power: 46.5 KW
Blade Size: Φ90*180mm (90mm means diameter, 180mm is referring to blade length)
Blade Equipped: 4 PCS
Iron Teeth Feeding Roller Spec.Φ120*45mm
Feeding Speed: 30 to 40M per Minute
Main Axis Rotation Speed: 3500 R/MIN
Processing thickness: 3 to 15MM
Processing width
(After expanding, after using this machine)
: (The materials expanding Width):
No wider than 170 MM.
Stranded Width (finished products after stranding): No wider than 240MM
Minimum Processing Length of Bamboo: 450MM
Machine Size:5800*900*1500MM
Machine Weight: 7000 KGS
Before Using MZKP-N1 Bamboo Expanding and Stranding Machine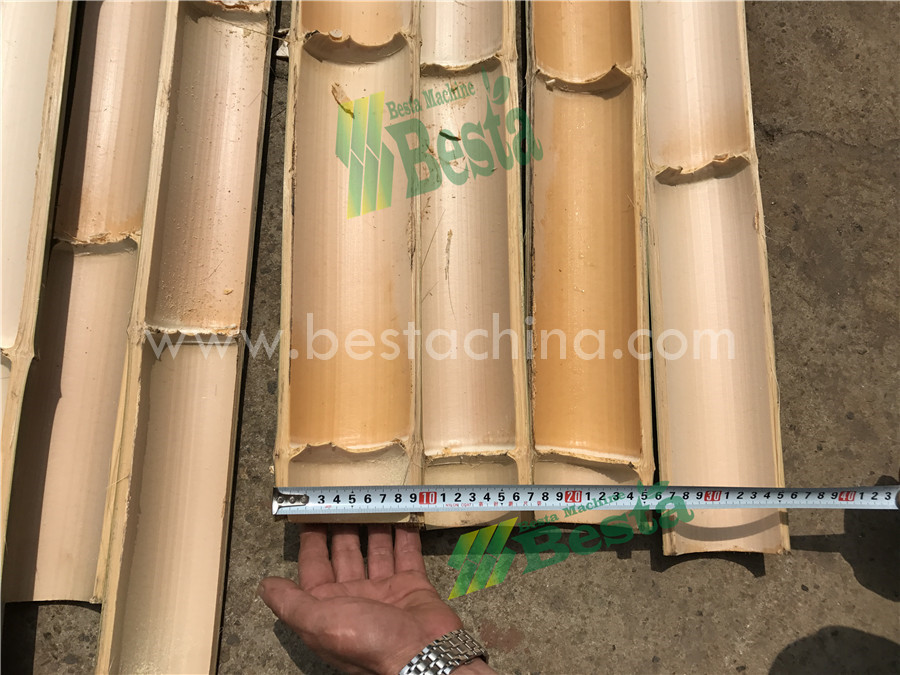 After using MZKP-N1 Bamboo Expanding And Stranding Machine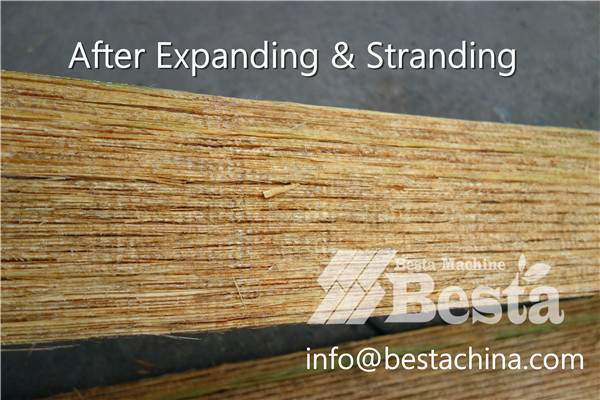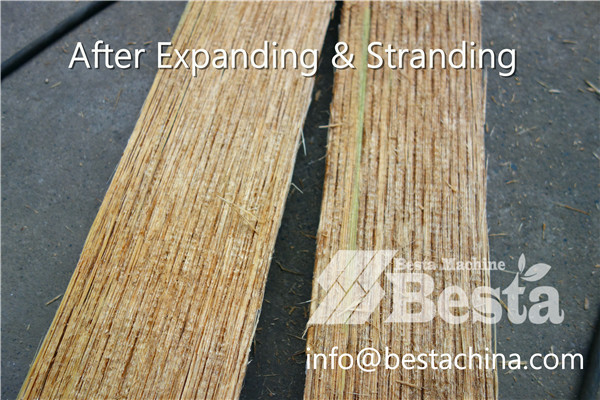 Our Machine Delivery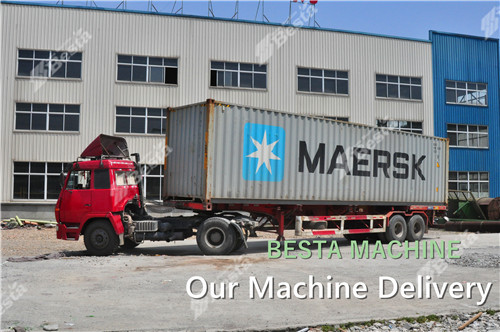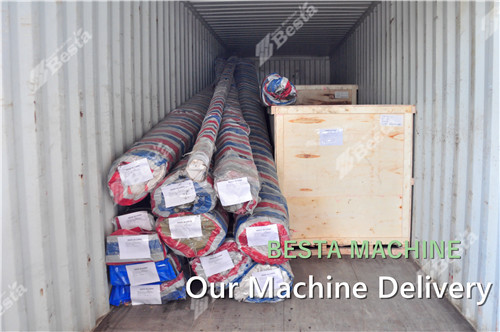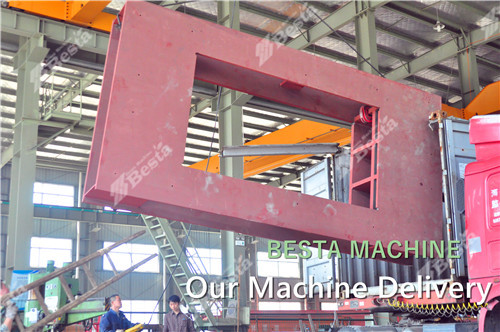 The Application of Strand Woven Bamboo Board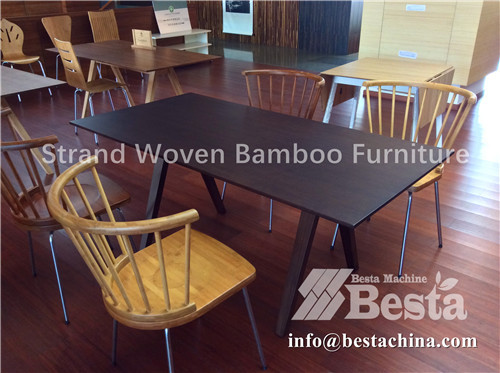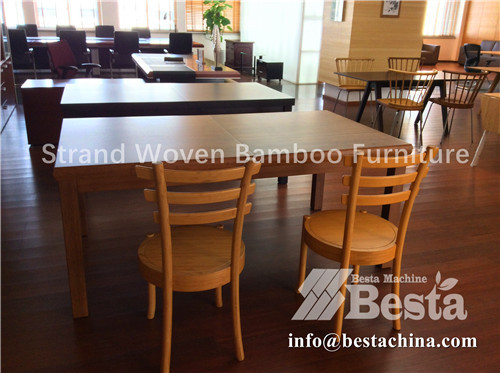 Welcome to contact us
BESTA BAMBOO MACHINE CO., LIMITED
CONTACT PERSON; ANGEL ZHOU
MOB/Whatsapp/Wechat: 0086 186 5710 6860
Email: info@bestachina.com angel@bestachina.com
angelzhou1224@foxmail.com
Working Time: 9:00 am to 18:00 p.m (China Time)
Welcome to add our whatsapp/wechat and email us.
www.bestachina.com
www.bestamachine.com
www.bestachina.net
Bamboo Stranded Effect