Bamboo Furniture Board Making Machine
solid bamboo furniture board making machine
solid bamboo flooring machine
INQUIRY
Description
Bamboo Furniture Board Making Machine, Bamboo Solid Board Making Machine
Tablero de muebles de bambú que hace la máquina, Tablero sólido de bambú que hace la máquina
Bamboo furniture panels have the following advantages:
Tough, beautiful, durable, healthier, cleaner, and better.
According to the texture shape of the surface, the bamboo furniture board can be divided into:
Flat bamboo furniture board and side pressed bamboo furniture board.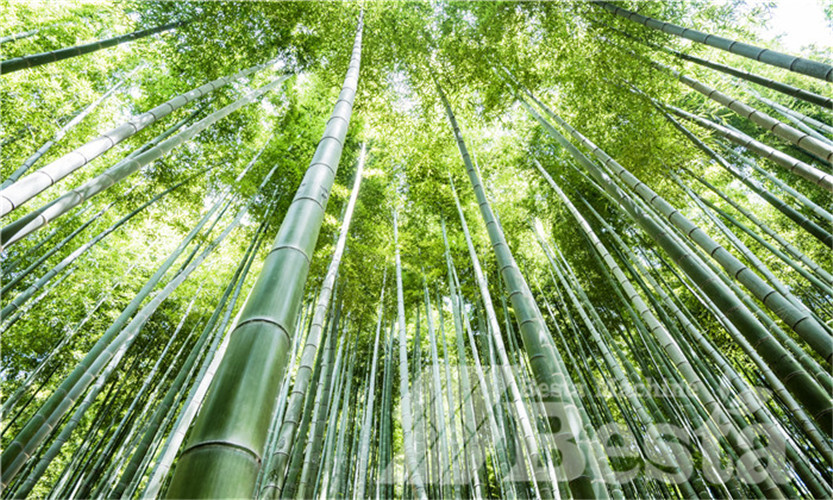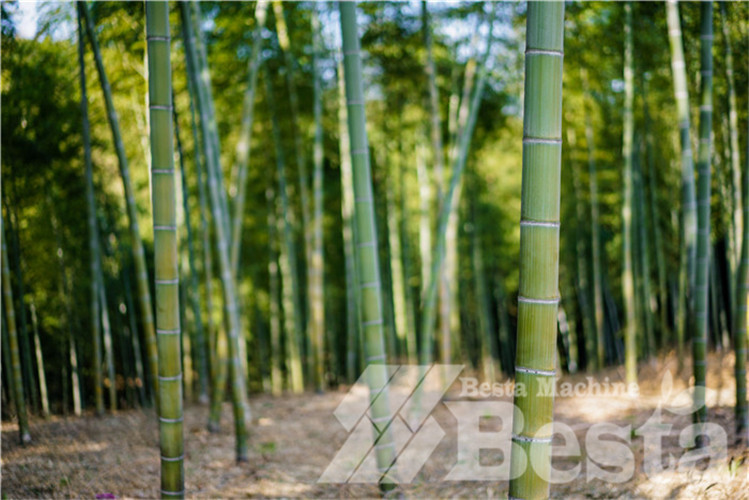 What are the machines needed for making bamboo into bamboo furniture board, flooring ?
¿Cuáles son las máquinas necesarias para hacer bambú en tableros de muebles de bambú, pisos?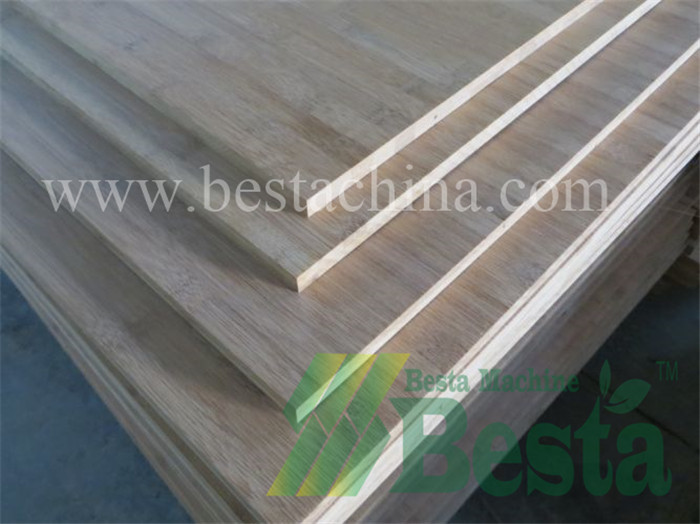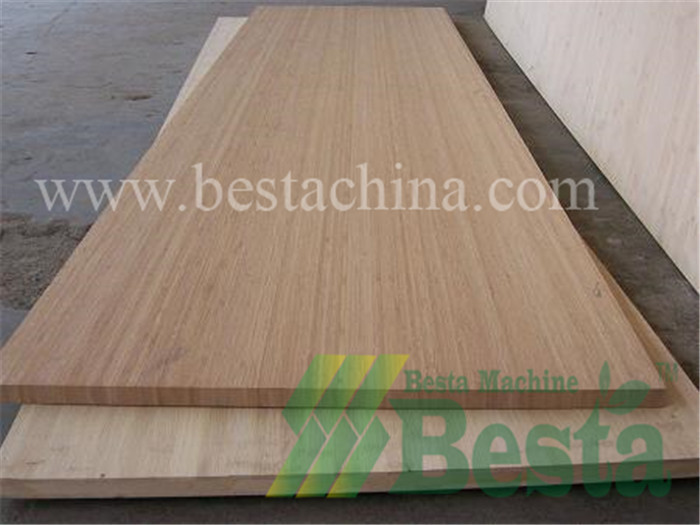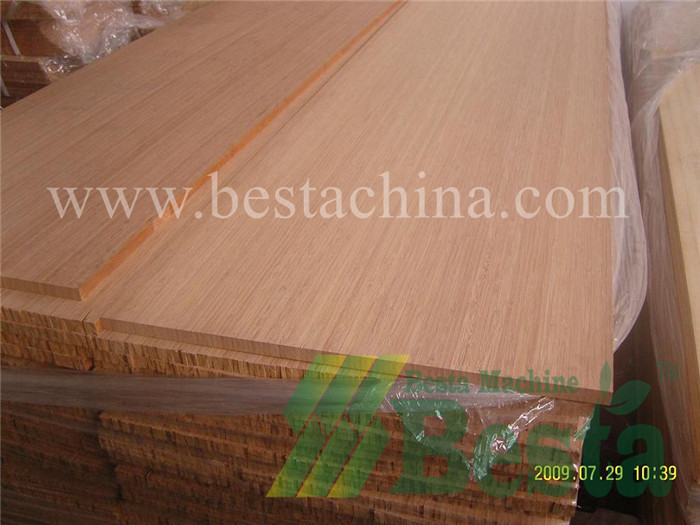 Machine List
Lista de máquinas
NO.
NAME
QUANTITY
1
RAW BAMBOO SAWING MACHINE
(ZG-1)
2 SETS
2
BAMBOO SPLITTING MACHINE
(ZP-2500)
2 SETS
3
BAMBOO STRIP ELEMENTARY PLANING MACHINE
(MBXD-10)
4 SETS
4
HIGH SPEED FURTHER STRIP PLANING MACHINE (MBHB-4)
4 SETS
5
CARBONIZING BOILER
1 to 2 SETS
6
GLUE COATING MACHINE
2 SETS
7
DRYING ROOM FOR STRIP DRYING
6 SETS
8
BAMBOO BOARD HOT PRESSING MACHINE (YD750)
1 SET
9
BOARD EDGE CUTTING MACHINE
1 SET
10
BAMBOO BOARD SANDING MACHINE
1 SET
11
STEAM BOILER,PIPES ETC
(You can prepare locally)
1 SET
Technical Data of Bamboo Furniture Board Making Machines
Datos técnicos de las máquinas para fabricar tablas de muebles de bambú
ZG-1 RAW BAMBOO SAWING MACHINE
Model:ZG-1
Name: Raw Bamboo Sawing Machine
Brand: BESTA
Total Power: 2.2 KW (three phase)
Machine Size: 1100*555*120MM
Weight: 85 KGS
In China, working voltage is 380V,50HZ (three phase)
For motors, can be made according to your needs.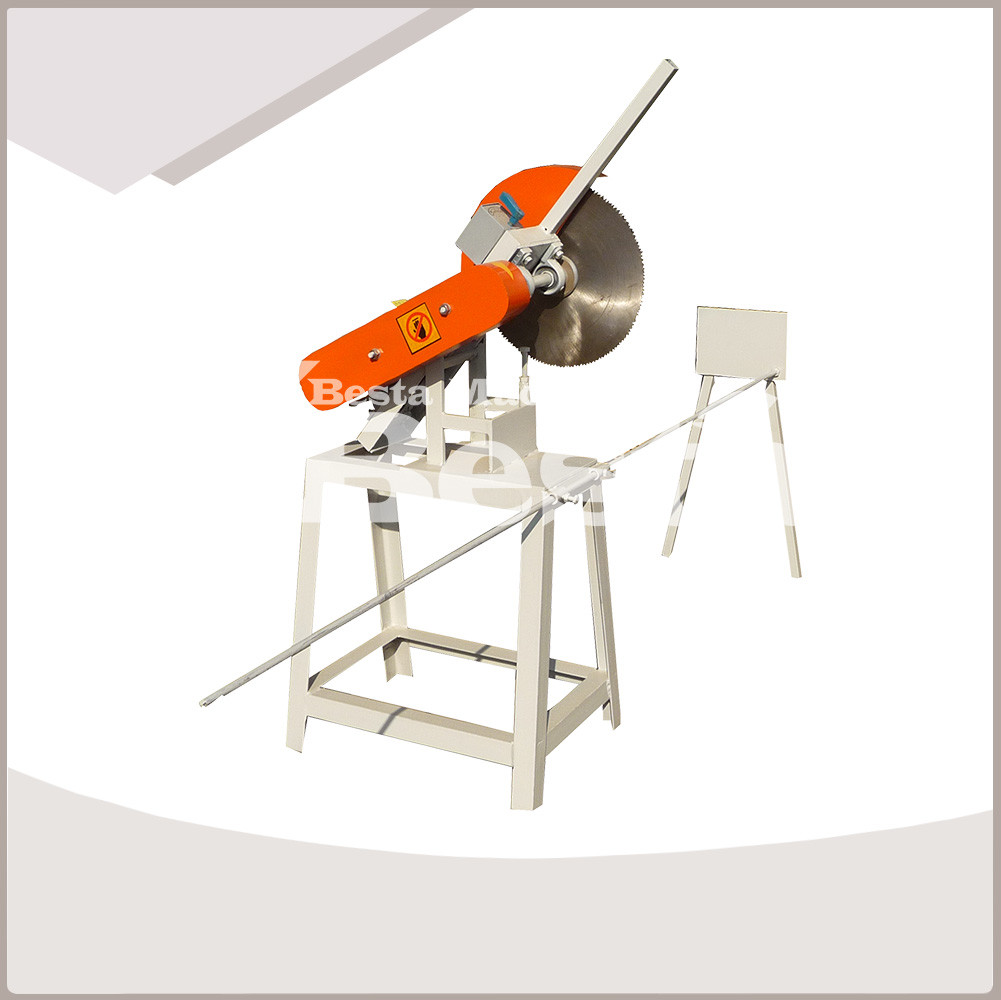 ZP-2500 BAMBOO SPLITTING MACHINE
Model: ZP-2500
Name: Bamboo Splitting Machine
Brand: BESTA
Total Power: 3KW-6 (three phase)
Splitting Length: Max. 2.7 Meter
Weight: 800 KGS
For 1 set of machine, equipped with 10 pcs of splitting
blades.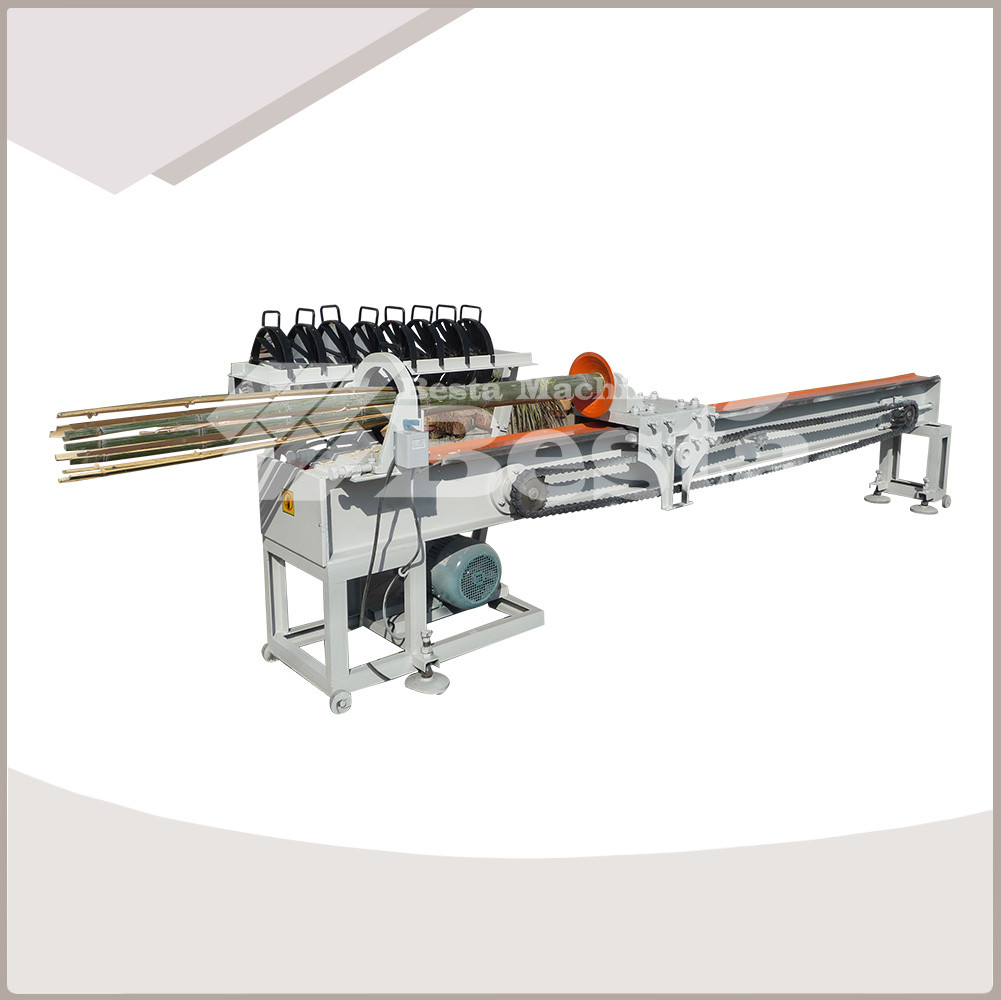 BAMBOO STRIP PLANING MACHINE
Name : MBXD-10
Name: Elementary Bamboo Strip Planing Machine
( 4 side Planing)
Brand: BESTA
Blade Rotation Speed: 4900 RPM
Processing Thickness: 5 TO 15 MM
Processing Width:16 TO 30 MM
Feeding Speed:46 METER/MIN
Total power: 28.5 KW
Net Weight: 1300 KGS
Machine Size:4500*750*1100MM
This machine is advance version and it is designed with Control Box. (more stable)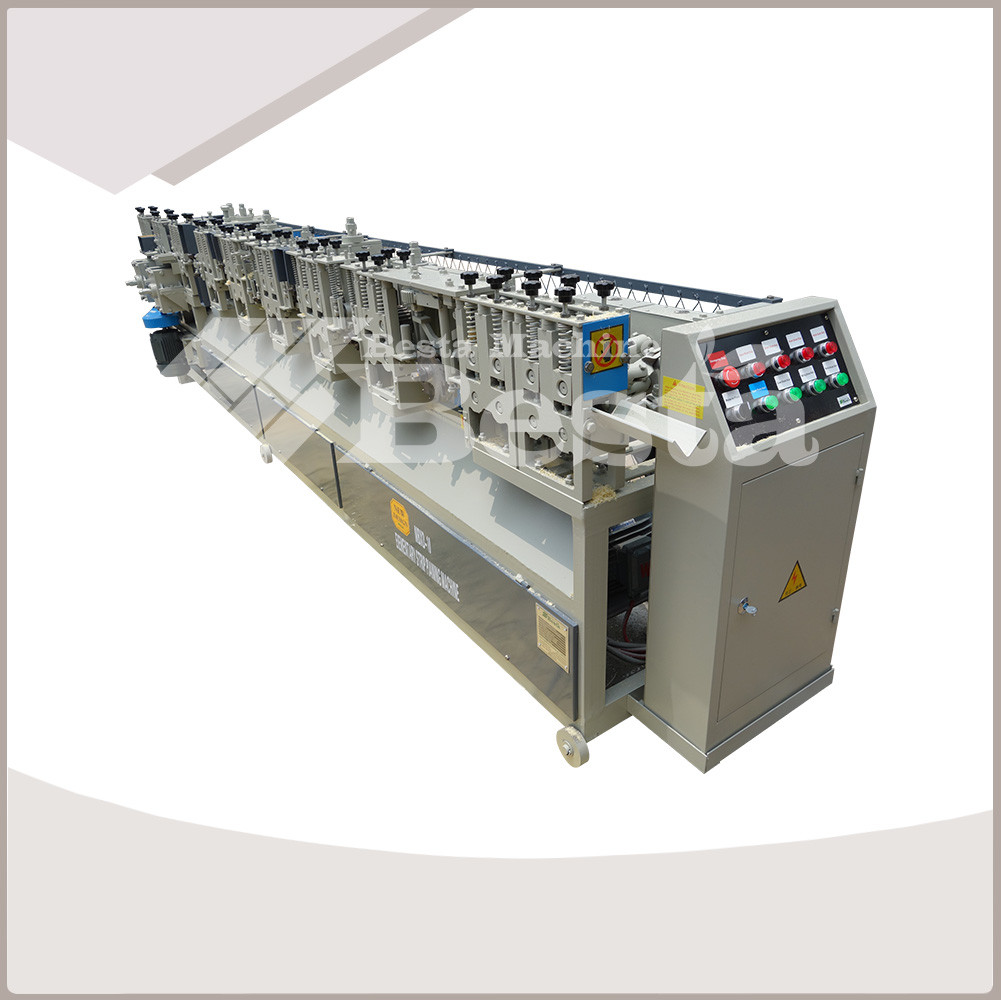 MBHB-4 HIGH SPEED FURTHER BAMBOO STRIP PLANING MACHINE
Model: MBHB-4
Name: High Speed Further Planing Machine
Brand: BESTA
Total Power: 13.2 KW
Type : high precision Planing width: 15 to 30mm
Planing thickness: 4 to 15 MM
Feeding Speed: 45 M/Min.
Minimum Planing Length: 600MM
Net Weight: 900 KGS
Gross Weight: 1000 KGS
Machine Size: 2000*900*1050MM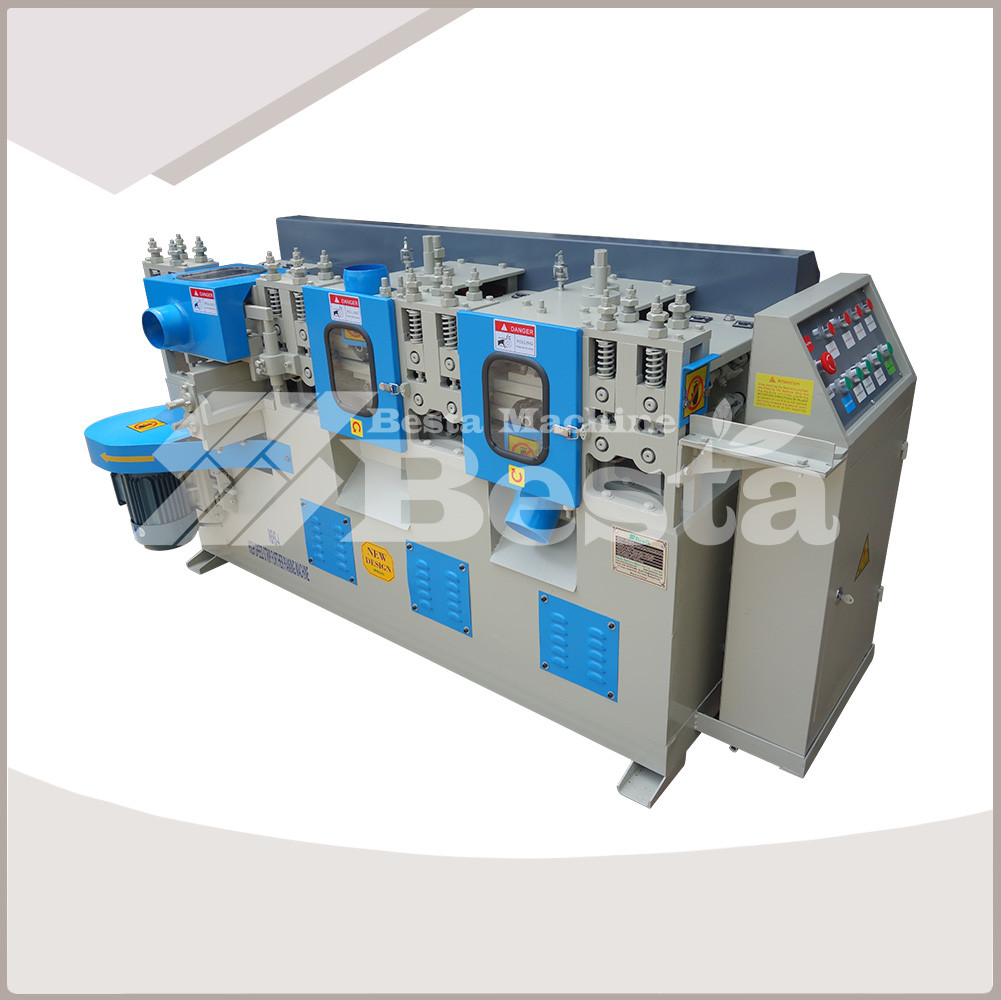 CARBONZIING BOILER
Name: Carbonizing Boiler
Power: 1.5KW (Three Phase)
Brand: BESTA
Materials: Stainless Steel 304
Dimension (inside: 1.5M*5.5)
Heating Medium: Steam
Number of Carriage: 2
Pressure: 0.6Mpa
Temperature: 160 Degrees Celsius
Dimension (L*W*H): 6000*1800*1600MM
Weight: 2500KGS
Function: Carbonizing of the bamboo strip,
making the strip into dark color.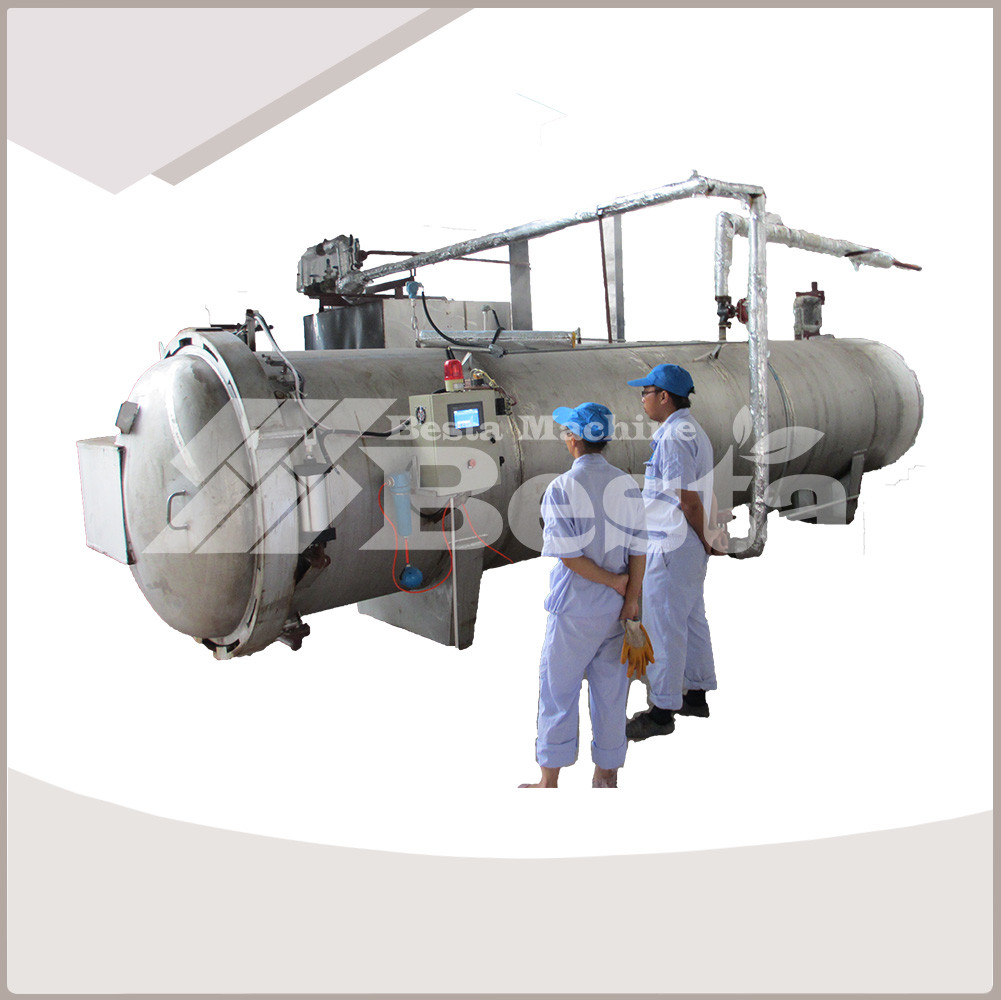 GLUE COATING MACHINE
Technical Data Model: BGC-1300
Name: Glue coating machine
Power: 2.2KW
Brand: BESTA
Length of roller: 1.3 Meter
Diameter of Roller: 220MM
Speed: 5 to 20M/MIN
Controller: Inverter control
Machine size: 1.8M*1.5M*1.2M
Function: Coating the bamboo strips with glue.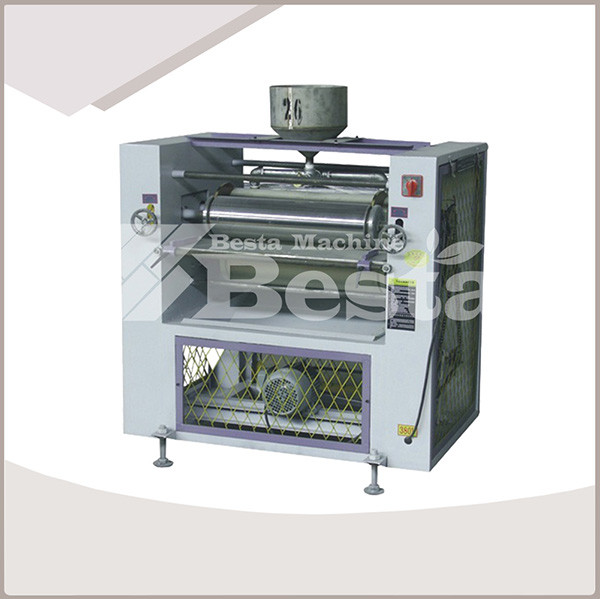 Bamboo Furniture Board Hot Pressing Machine
Name: Hot Press
Model: B750 Series
Power: 22.5KW
Brand: BESTA
Dimension: 1350*2700
the product size: 2440*1220MM
Vertical Pressure: 750 Ton
Side Pressure: 120 Ton
Number of Layer: 3 layers.
Separate of Layer: 130 to 150MM
Machine Weight: 20 Tons
Function: Press the strip into solid furniture boards.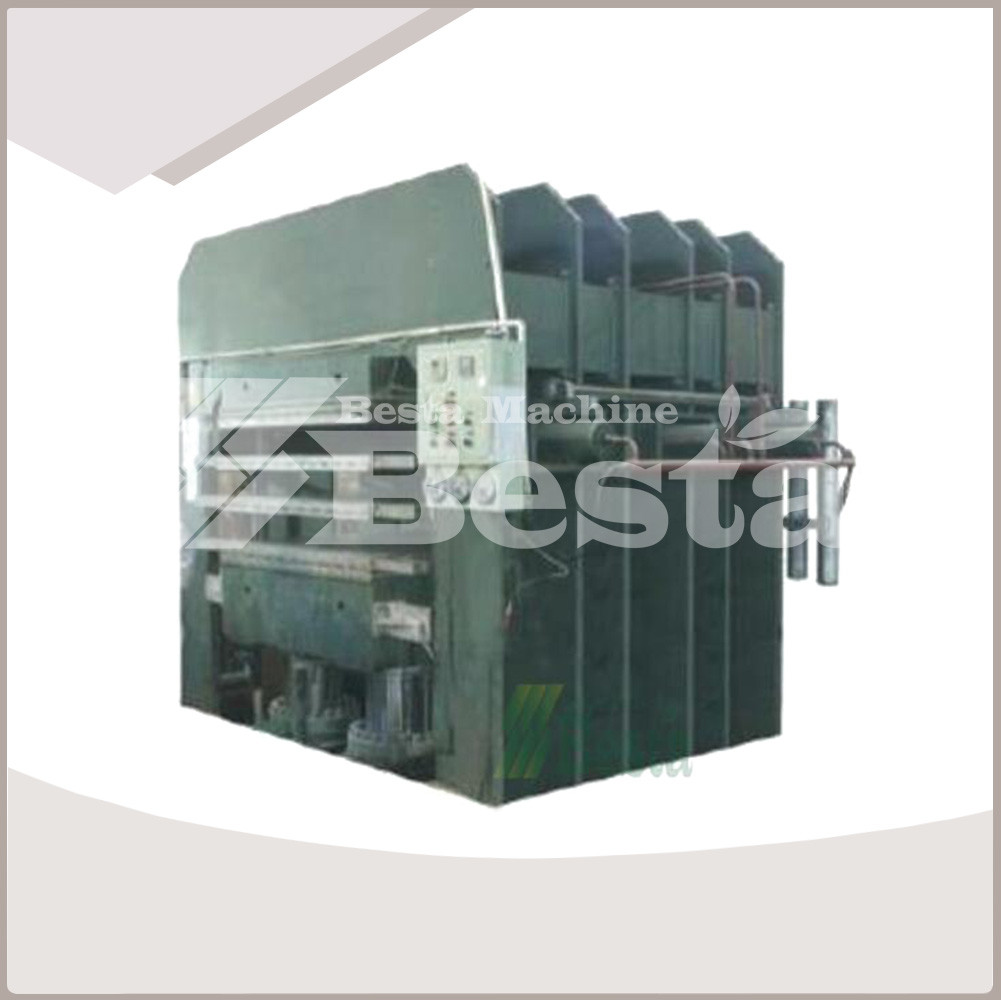 BAMBOO BOARD SANDING MACHINE
Name: Board Sanding Machine
Model: BSD-1300
Power: 42 KW
Brand: BESTA
Max. Processing Width: 1.3 Meter
Max. Processing Thickness: 80MM
Min. Length of Processing: 400MM
Speed: 8 to 20 M/MIN
Dimension Size: 1.8M*2M*1.9M
Function: Surface Sanding of Boards.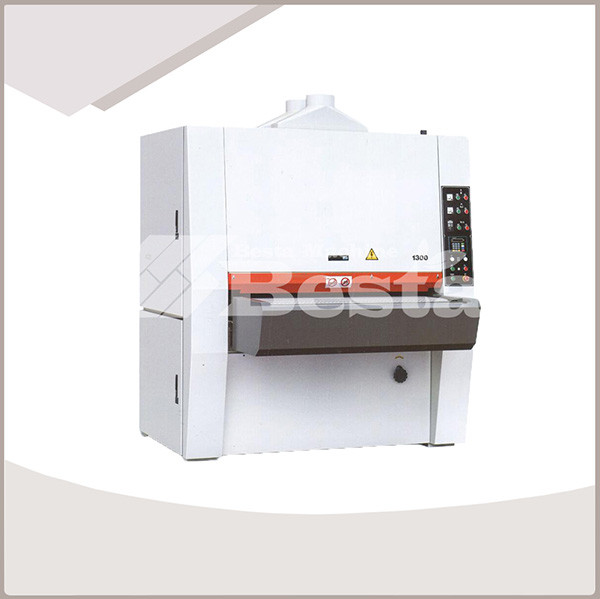 BAMBOO BOARD EDGE CUTTING MACHINE
Name: Edge Cutting Machine
Model: EDC-1300
Power: 18 KW
Brand: BESTA
Max. Processing Width: 2.5 Meter
Controller : Inverter Control
Machine Size: 6M*2M*0.9M
Weight: 820 KGS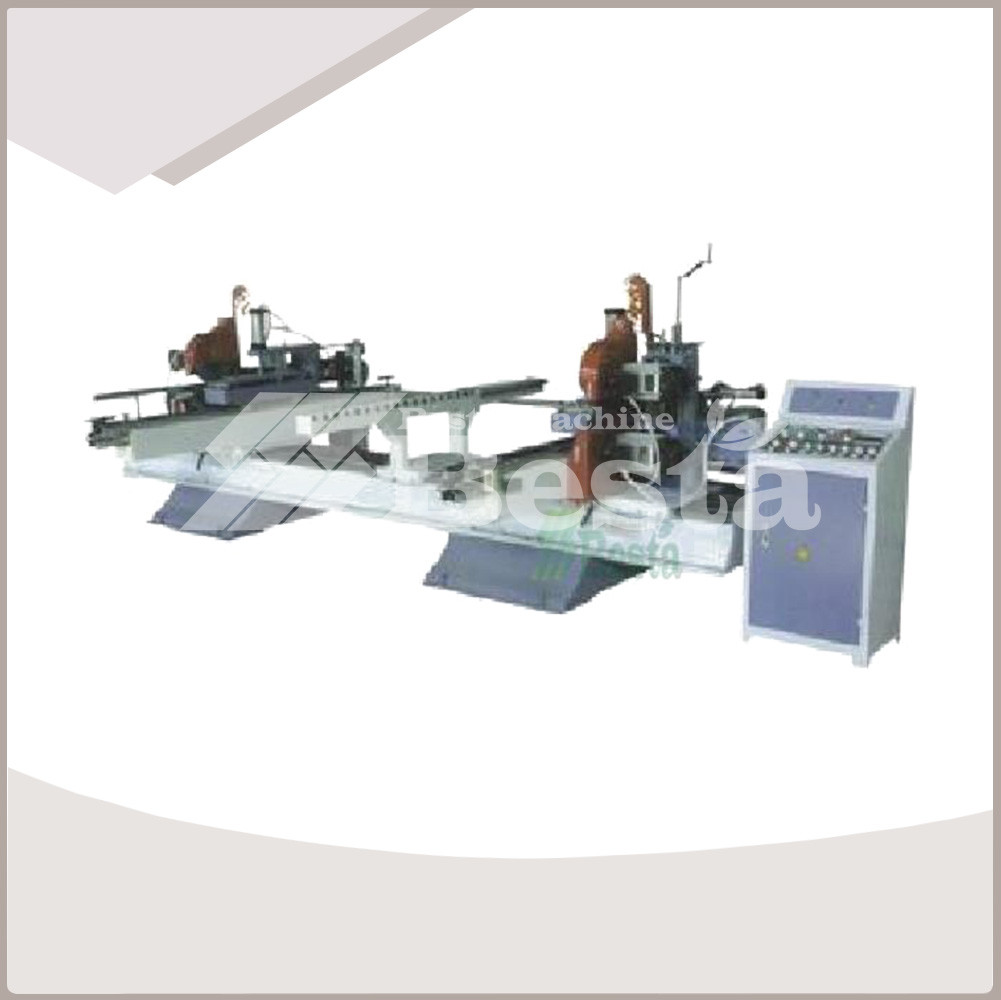 WORLD WIDE CUSTOMERS
Our machines are widely exported to the following countries,India, Indonesia, Thailand Vietnam, Bangladesh, Philippines,Myanmar, Cambodia, Nepal, Tanzania, Nigeria, Ethiopia, Ghana,Brazil, Colombia, Ecuador, Mexico, Spain, Ukraine, Iran,Russia,Uzbekistan,etc.Your satisfaction is our pursuing.
CONTACT US
BESTA BAMBOO MACHINE CO., LIMITED
WHATSAPP: 0086 186 5710 6860
EMAIL: info@bestachina.com angelzhou1224@foxmail.com
Contact Person: ANGEL ZHOU